Autumn Lawn Feed and Weed
The combination of warm weather and damp conditions can make September the perfect time of year for
lawn diseases
to take hold in your garden. If you choose to take advantage of our autumn lawn treatment service, we will check your lawn for diseases as well as applying our specially-formulated autumn lawn feed.
READ MORE:
Autumn Lawn Diseases
Autumn is also a key time of year to start thinking about
moss control
. Moss is the biggest problem faced by the majority of UK lawns, particularly those on clay soils.
Our autumn lawn feed and weed service is available across South Wales –
contact us now to book a FREE lawn survey
.
Our autumn lawn treatment includes:
Checking for common lawn diseases, such as red thread disease
Initial moss control to kill any developing moss
Application of broad-spectrum liquid herbicide to control any new weeds
Application of low-nitrogen, potassium and phosphorous-rich fertiliser to encourage root development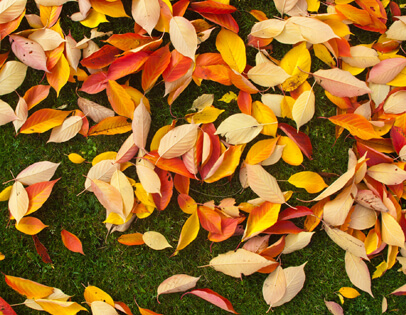 Is Your Lawn Ready for Autumn?
Read our autumn lawn care page to learn more about preparing your lawn for the colder months.