Leatherjacket Control in Cardiff & South Wales
For leatherjackets, lawns are an inviting home. Unfortunately for homeowners, they don't make for very good tenants! If you have leatherjackets in your lawn, we can help you get the problem under control.
What are leatherjackets?
Leatherjackets are crane fly larvae. The crane fly lays its eggs in the ground – often a lawn – in August or September (dependent on soil temperature). The maggots that emerge from those eggs are known as leatherjackets, and once they have hatched, they will start to eat the grass stem and roots just below the surface of the lawn.
When should you look for leatherjackets in your lawn?
Crane fly eggs tend to hatch during the autumn, so damage from leatherjackets in your lawn may appear in November or December depending on the scale of the problem. The larvae can continue to grow and cause problems all the way through winter and into early spring if left unchecked.
What happens if you don't treat leatherjackets in your lawn?
Without leatherjacket control measures, these grubby soil-dwellers can strip whole lawns, turning the grass brown as they destroy the roots. The resulting bare patches can then be colonised by moss and weeds, causing further issues for your lawn.
You should also be aware that birds and mammals cause extra damage as they dig for leatherjackets in your lawn. They will ravage the ground as they hunt for these gourmet grubs, so we highly recommend contacting us about our leatherjacket treatments at the first sign of their emergence! Keep your eyes peeled between August and October when these pests are most prevalent.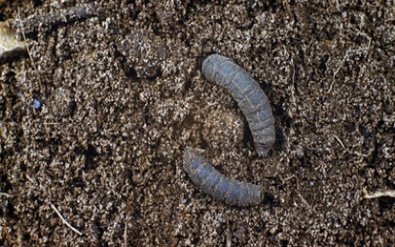 What do leatherjackets look like?
No legs
Brown-grey colour
Cylindrical shape
Mandibles at one end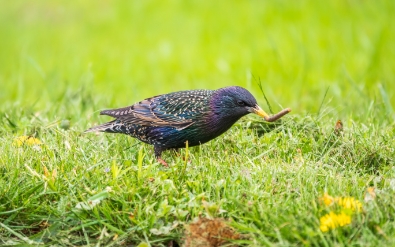 Signs of Leatherjackets in Your Lawn
Grass turning yellow despite rainfall
Bare patches near shady areas
Birds pecking at your lawn and trying to eat the larvae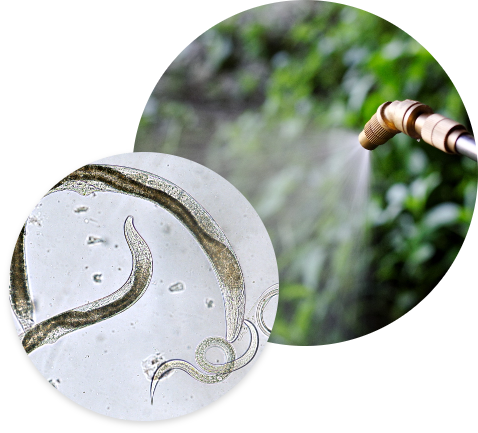 How to Remove Leatherjackets
If faced with an infestation of leatherjackets, lawn treatment is a wise choice. Lawn & Weed Expert can be reached at
0800 111 4958
– our specialist services are available in Cardiff, Newport, Swansea, and across South Wales.
There are several ways to treat leatherjackets:
Apply liquid insecticide (1-2 treatments in autumn or spring). Here at Lawn and Weed Expert, we use a highly effective liquid insecticide to treat leatherjackets. This is by far the best way to treat a leatherjacket infestation.
As a last resort, nematodes (small, worm-like insects that eat leatherjackets) can be introduced to the lawn in August. We don't recommend this leatherjacket treatment method because it has a low success rate and is only effective during dry weather spells.
We see a high success rate when we apply our liquid insecticide to our customer's lawns, and this treatment is effective all year round. If you'd like to find out more about our liquid insecticide treatment,
get in touch
.
Repairing Damage Caused by Leatherjackets
When it comes to leatherjackets, lawn damage can be serious if they aren't dealt with swiftly and effectively. In fact, if leatherjackets have caused havoc in your garden, there is a chance that your grass may not grow back even once the infestation is under control.

Depending on the scale of the damage, we may recommend: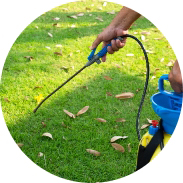 1
Using herbicide to control any weeds that have appeared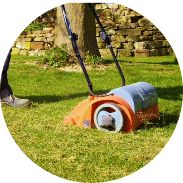 2
Scarifying to remove dead moss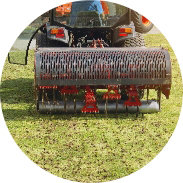 3
Aerating to improve ventilation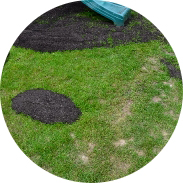 4
Top dressing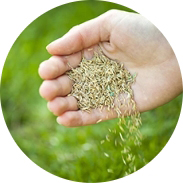 5
Overseeding